Boxing Day Down Under
I
t's Boxing Day in Australia, New Zealand,Canada & the UK. For my American friends, Boxing Day traditionally came from the middle ages where the wealthy would collect gifts and coins, package them in boxes to give to charities the after after Christmas. Many years on, we use it as a holiday to recover from Christmas feasting and merriment!
*Highlights* of my Christmas Day ............
The smiles on "A"s face as she ripped the paper of her presents!!
Me,producing a new world record for stuffing as many "ferraro rocher" chocolates in my mouth at one time!!
Fresh Prawns, straight from the Coral Sea out the front of my house!
"A"s continual giggling and laughing whilst watching her new "Red Dwarf" dvd :o)
A swimming pool, to escape to.
Air conditioning to escape to.
Christmas Carols all day long :o)
I didn't do one bit of housework....or work work!
Old Chrsitmas movies and a comfy couch :o)
*Lowlights*
I didn't get to bed till nearly midnight Christmas morning as i left gift wrapping till the last minute!
"A"s smiling face at 4am, telling me she was too excited to get back to sleep.
The guilt i felt when i told "A" to go back to bed till 5am!
My stomach pain after consuming world record amounts of "ferrero roccher" chocolates!
The tiredness i felt all day long.
The pool toys out number the people in the pool!
Some Chrsitmas photos to share..............
A hot day for the man in the big red suit!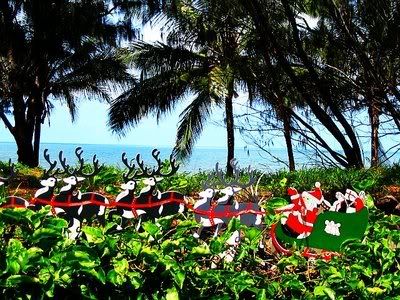 Even Santa comes to the beach!
Ok, now this really freaks me out.......look closer...........scary for a place of worship huh!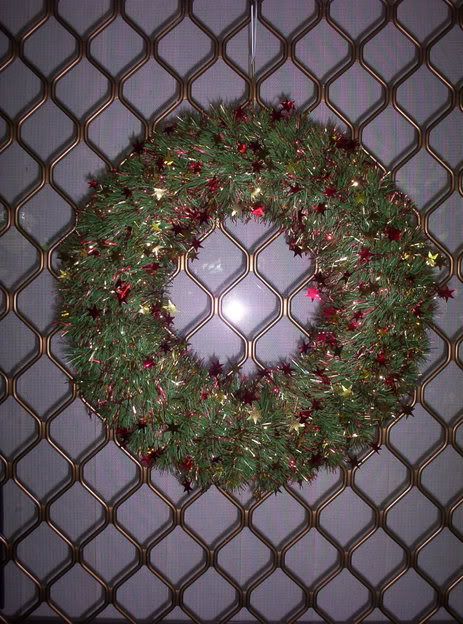 Welcome to my house!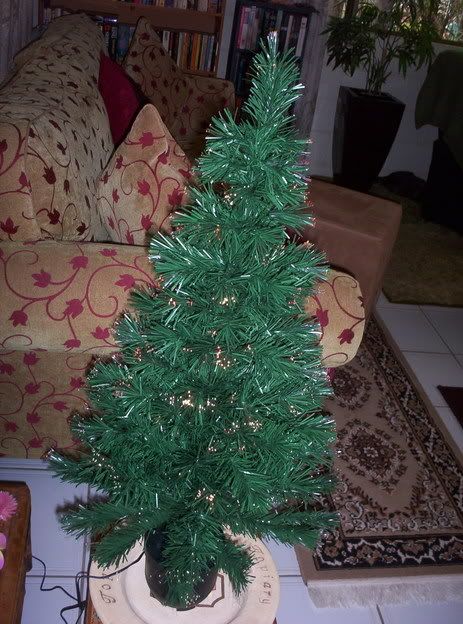 Bugger! I took this one in the dark with the flash hoping you'd all get to see the sparkles from the neon lights.....alas you'll just have to imagine. Of course no decorations as the limbs and tips all heat up!
Hope you all had a great day!
till next time, Michelle.