NYE 2005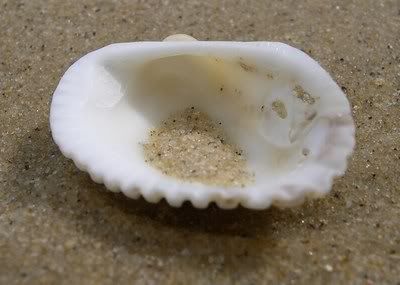 F
unny, i feel like that shell above here on my own at 9pm New Years Eve. All by choice of course. As i mentioned in my "Weird Meme", i am quite anti social.....by choice. I don't suffer fools gladly, in my line of work, as much as i enjoy my job, it does become very stressful, and it is true what they say, never work with kids or animals! Actually, the teenage kids are the worst, the ones under 10 are great fun, it's their parents who are the problem. Anyhow, i digress.....kind of. Having kids as clients, many of their parents are witnesses, so i get a double whammy if you like. After a day in court, or a day of interviewing, or a day spent on the phone with these people, i ALWAYS enjoy coming home and relaxing here. I'm always so busy with University studies (by choice, i love to learn), and of course "A", and work, there is nothing i like more than to enjoy my own home and my own company. I have no desire to venture out. I know it annoys a few friends who used to constantly invite me to their Saturday night drinking binges, finally they've given up after all these years! Hence, the last 10 or so years, i have spent NYE at home too. Living 25klms from the city centre, means either a costly cab fare home OR hope to god people are not drinking and driving. I hate crowds...drives me mental. Some NYE's i have wandered down the beach and watched the fireworks from the foreshore, that was quite nice and civilised. Unfortunately, everyone else now realises how great that is, so the beach is quite busy.
So here i am happy at home. i have just finished watching a 2hr special Elton John at NY Radio City music Hall, complete with Symphony Orchestra and the Brooklyn Choir.......fantastic. What a showman. I saw him 15 years ago, live with the Melbourne Symphony Orchestra. He was on stage for 3 hours.....unbeliveable showmanship. It was worth every cent, and undoubtedly apart from Fleetwood Mac, the best musician i have ever seen.
So there is only 2 and a half hours left of 2005. I don't do resoultions, just dreams...hopes and desires. I find resolutions are just the same ol same ol anyhow. For me personally, i hope to finally see a light at the end of the tunnel for this degree i am working on. I will still continue to help and guide 1st year students, and i myself will become a first year student yet again when i commence my next BA degree in Terrorism. I hope to exercise more, at one stage i was doing 2 hours a day exercise...all varied, from bike to walking to yoga to aerobic. I want to get back into it seriously again. Lets face it, a new year means a new birthday,means the body is another year older, means aches and pains LOL. Apart from this, not too much else is on my agenda for 2006. So my friends, let me take this opportunity wish you all a Happy New Year. I hope the year brings you everything you wish to achieve, health, and of course happiness and lots of blogging :o)
till next time, Michelle.