A Mothers Fears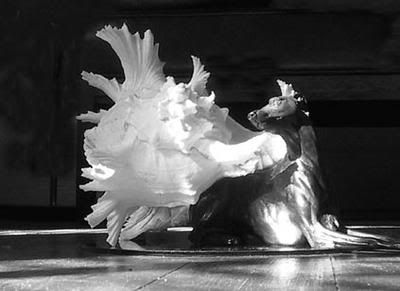 "A" has been looking forward to this day/evening for a week now. Well the day has finally come, and it is now evening. You see, "A" has been gone since 1.30pm this afternoon. She is spending the night at one of her school friends places, it's HIS birthday today and his mother and father have either lost their marbles or are incredibly patient people because they have a household of 12 children tonight, all 11 and under.......10 boys, 2 girls.
I know the mum and dad quite well, "A" has been in the birthday boys class since pre school, nice family, but all 3 boys are what you call........unruly! The birthday boy is a funny little kid, always in trouble, honest as the day is long....an old soul, i can't help but like him. I greeted him when dropping "A" off there this afternoon.........."Happy Birthday J "i said, "Yeah, thanks Michelle"....he said! Did i mention we saw a couple of snakes on the their property as we were walking down their driveway??
So where exactly do my fears come in? Well, they live 15 mins from my house. Their place is a few acres in size.....a kids dream. A long sprawling driveway, with lots of places for kids ( and snakes) to hide. J's mum has let her boys roam free.............i on the other have wrapped "A" in cotton wool for her 10 years. They have a beautiful in ground pool.......so do i but mine is fibreglass, theirs is pebblecrete, with many huge boulders.....perfect for 10 boys to dive off...do bombs off! The back of the property has a river run through it. J's mum proceeded to tell me they went body surfing down the river there in the rain last week, one of the kids became unconcious when he hit his head on some rocks!
Whilst chatting with J's mum, my eyes wandered around their back yard. Loose axes, shovels, planks of wood with nails scattered and littered parts of the yard. J's mum then proceeded to tell me about her second sons birthdayparty last week. A boy that was invited became lost and she had to call the mother after hours of searching for the boy!!!
*Sigh*, well it's 9.30pm, so she must be ok right?
"A' was fine with being there. I tried not to show my fears and anxiety, hell, i know i wrap her in cotton wool but i also figure why expose a kid to potential danger when you don't have to! I feel so bad now because i packed her overnight bag, but forgot to tell her to go to the toilet before bed! Bugger, i tried so hard not to lecture her too much on running on wet concrete.....diving into shallow water.....watch out for snakes....wear your hat in the sun. But surely this type of lecturing is a good thing? Crap. Wtf am i going to be like when this kid becomes a teenager? Geez, i use all my psych training on myself......practice what you preach Michelle. She's your kid.........she has common sense, she knows right from wrong....learn to trust her.....let her make decsions when faced with peer pressures. Yeah yeah i know it all.
You know, when i was 10, i would never ever sleep over at friends places. I hated to leave my mothers side. How bloody crazy is that! Why on earth would i not want to escape her??? Geeez, some kids can be treated like shit by their parents, but remain loyal.....my heart goes out to them. My mother......the woman who never took an ounce of interest in my life as child, or now for that matter. The woman who i reckon said i love you probably once in my life. How independant my beautiful girl is. What confidence she has. I just have to remember just because she wants to attend things like this, just because she shows no fear of being away from home, that it's not because she wants to escape me, it's because i have assisted in the gift of independance she so proudly wears. Now, to get through the night.........i promise i will not turn up to J's place at 7am to collect her! Cross my heart ;)
apologies folks, i really needed to write this, i know it's a collective mess, as i was writing as all my thoughts flooded in.
till next time, Michelle.